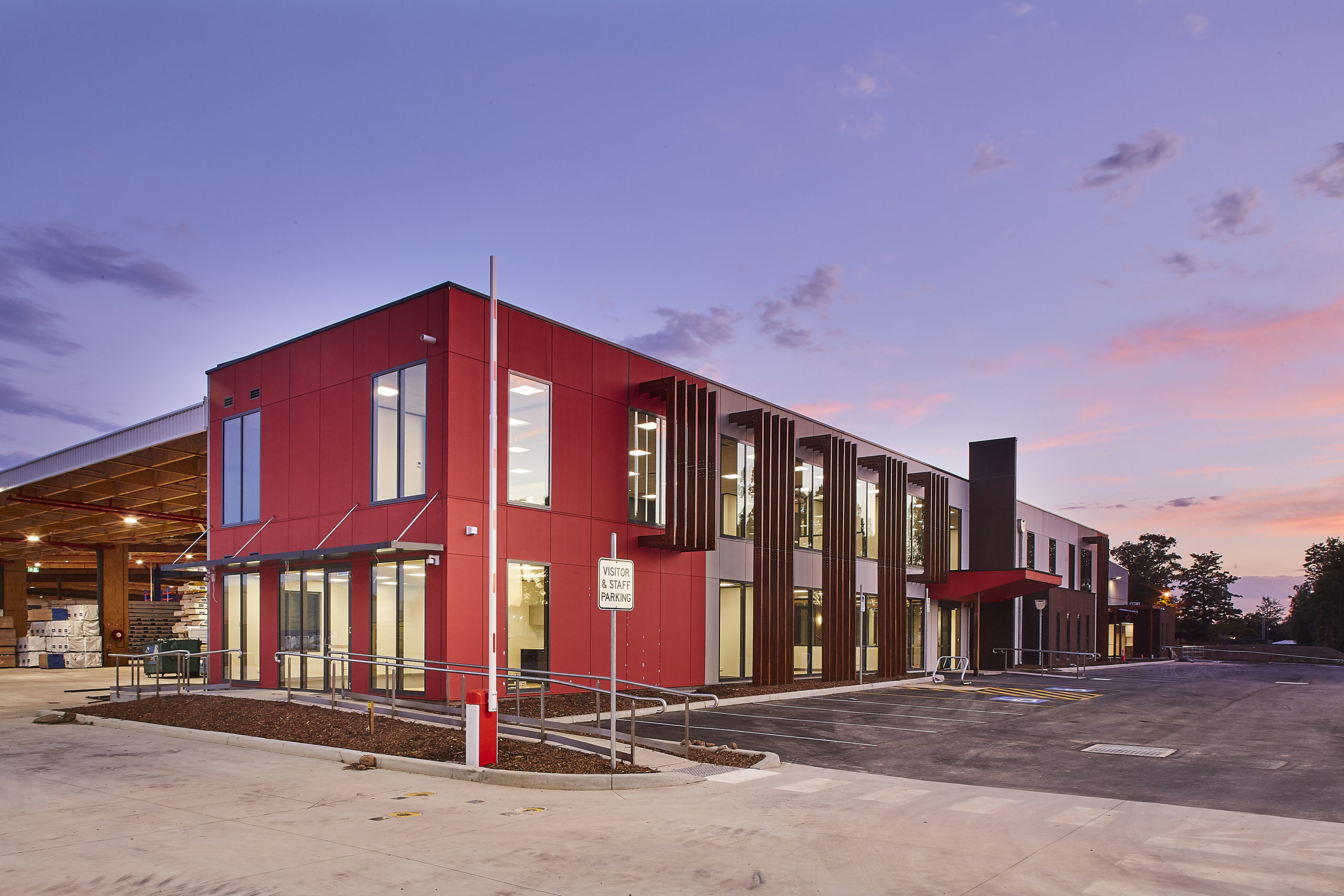 This project was undertaken by the CIP Constructions NSW team in 2017, with the team delivering Practical Completion on time and within budget in 2018. The total site area is 41,392m2 with the warehouse encompassing 20,791m2. This build includes a 1,000m2 office with EOT facilities, as well as a large external hardstand area for truck access.
You can read more about the office, including all about its construction in just 3.5 days by clicking on our subcontractor partner TBS' page here.
This project was awarded the 2018 Innovative Structural Design from the Timber Design Award for the use of timber for the construction, a very well deserved honour.