CIP Constructions and Suez announce practical completion of their new construction, a 18,352m² workshop and maintenance facility at 450 Sherbrooke Rd, Willawong, QLD.
 – 18.3Ha with features such as a 1,008m² Workshop & Wash bay, and 453² office.
-$5.8m build value in the heart of the Sherbrooke Industrial Estate.
The project sits across 18,352m² of prime Queensland land, located near access points to Logan Motorway, as well as key highways and transport hubs. The facility will be used by Suez for storage and maintenance of commercial waste collection vehicles and waste unit bins. There is also a Workshop and an ancillary office for staff.
Key features of the project include a Specialist Workshop equipment fit out undertaken by Levenata for vehicle repair works, compressed air lines throughout the Workshop, a Workshop Wash bay and external Refuelling area.
CIP's Project Manager Luke Santilli has stated 'CIP is extremely satisfied with the outcome of the project. Not only was the project completed on time, but all parties involved are very pleased with the quality of the facility. Working with Suez was a great experience and we are glad to help the company expand across Australia while also upgrading their Warehouse and office facilities.'
CIP worked in collaboration with the Suez project management team, led by Peter Coleman.
This project further strengthens CIPs presence in the QLD commercial construction market, with similar projects such as the circa 23,00m² Asahi Wulkuraka facility currently underway.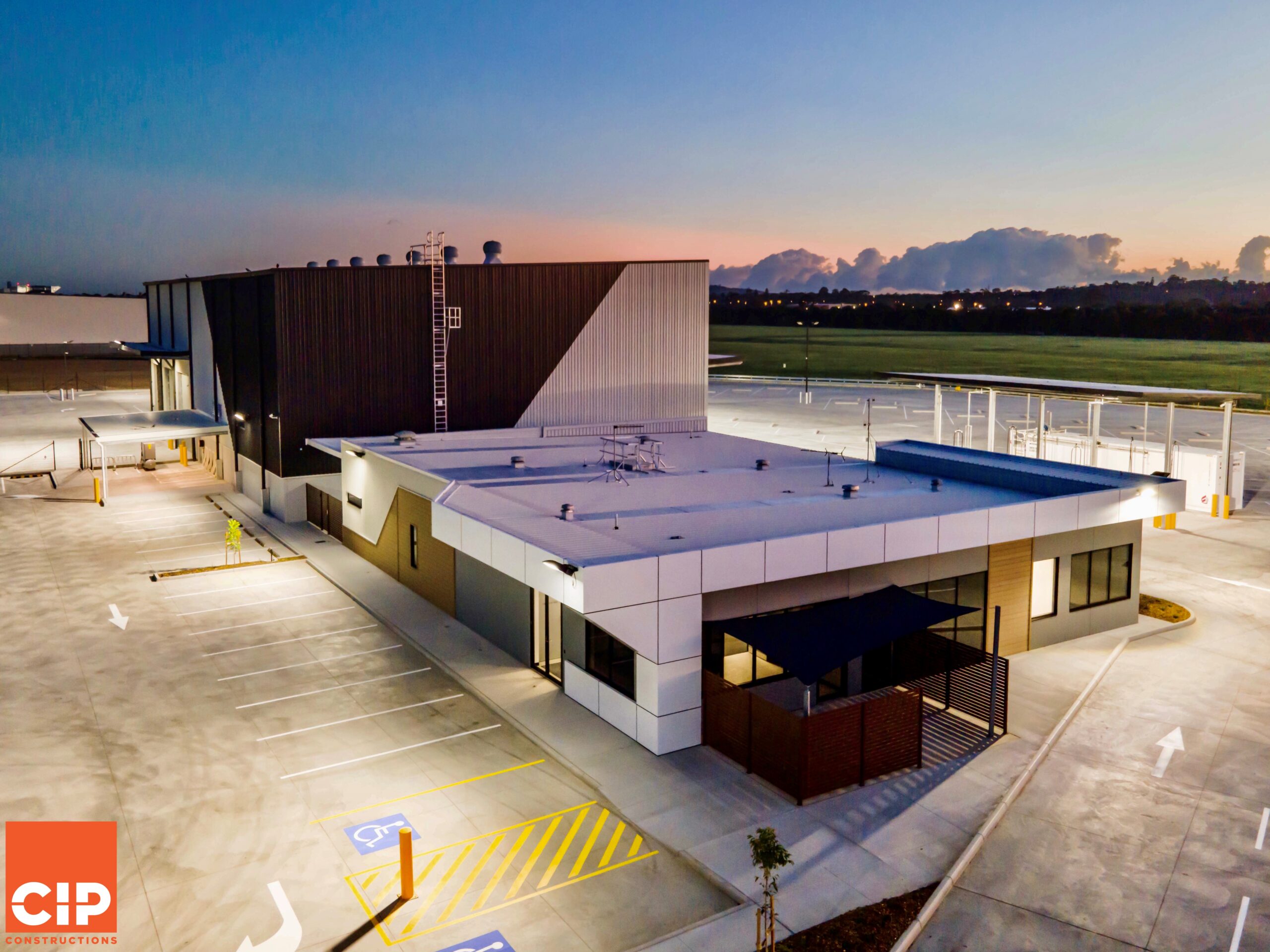 Find more of our projects, including updates on those currently in progress on our Project page.