CIP Constructions Group have been awarded another project, from one of our key clients, Cleanaway. The new project involves construction of a ~900m of Mechanically Stabilised Earth (MSE) Walls at the existing Cleanaway Landfill in Erskine Park, NSW.
Over 200,000m3 of crushed sandstone is to be imported during the eight-month construction period in order to construct the new wall, measuring up to 18m in height and 20m wide. To ensure Cleanaway landfill operations are not impacted by our construction activities, CIP will be constructing a new wheel wash which will allow Cleanaway to retain an all-weather access landfill.
An Early Works package that included the complete relocation of a gas main collecting gas from the landfill and in the way of the new wall was successfully completed earlier this year. Having mobilised in late November 2020, CIP have now commenced on importing and stockpiling sufficient sandstone to construct the massive walls.
Quality is of the upmost importance to CIP and Cleanaway, with an independent, full-time Certifying Quality Authority on the project to assist. The MSE wall will also be closely monitored for up to two years after CIP demobilise, in order to monitor settlement and ensuring that the wall acts as intended. This reiterates CIP's reputation as an end to end builder, with tailored and comprehensive solutions in place at every stage of our projects.
In addition, CIP is currently completing building and fire upgrade works for Cleanaway, with projects in Dandenong South and across a number of existing metropolitan Melbourne facilities.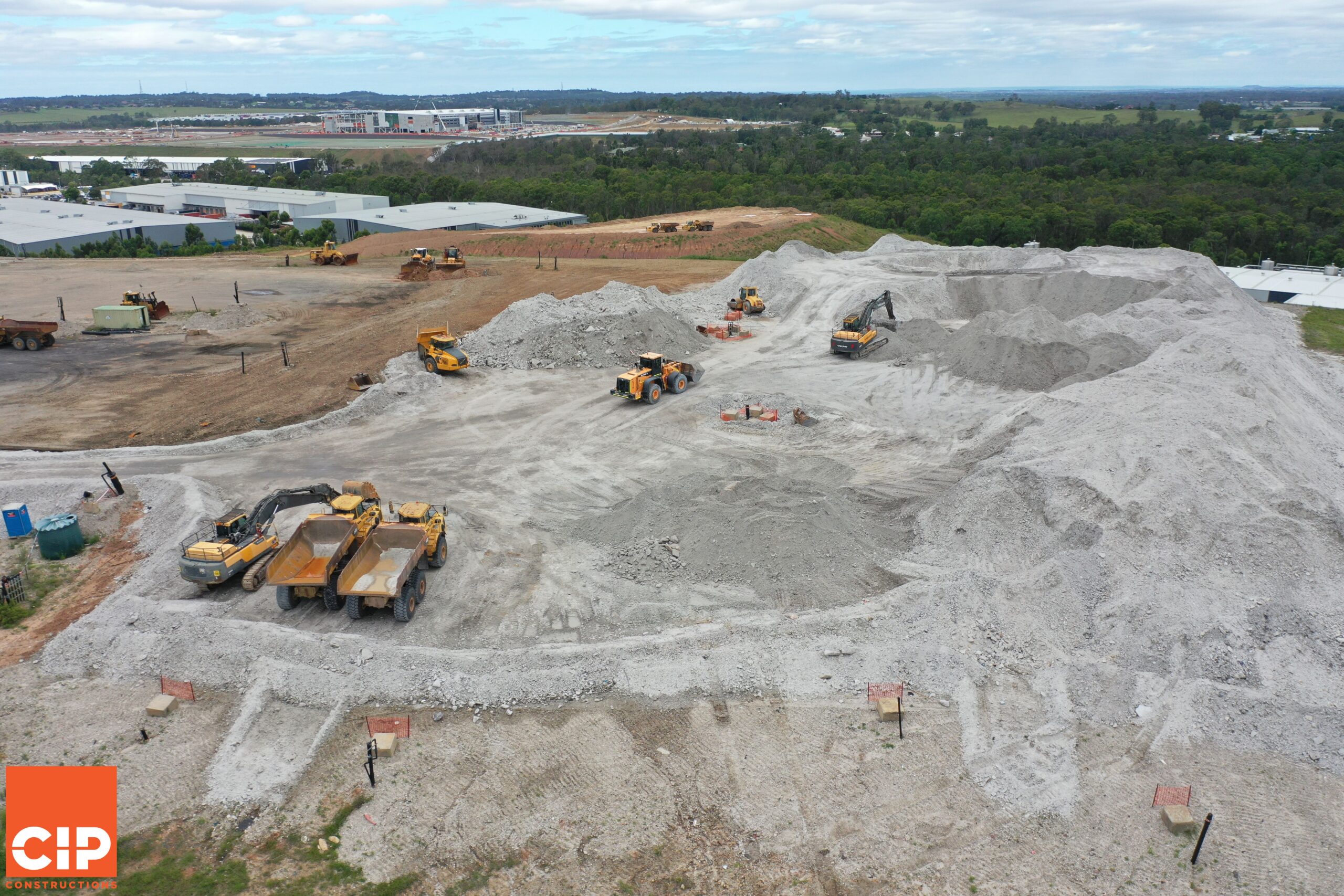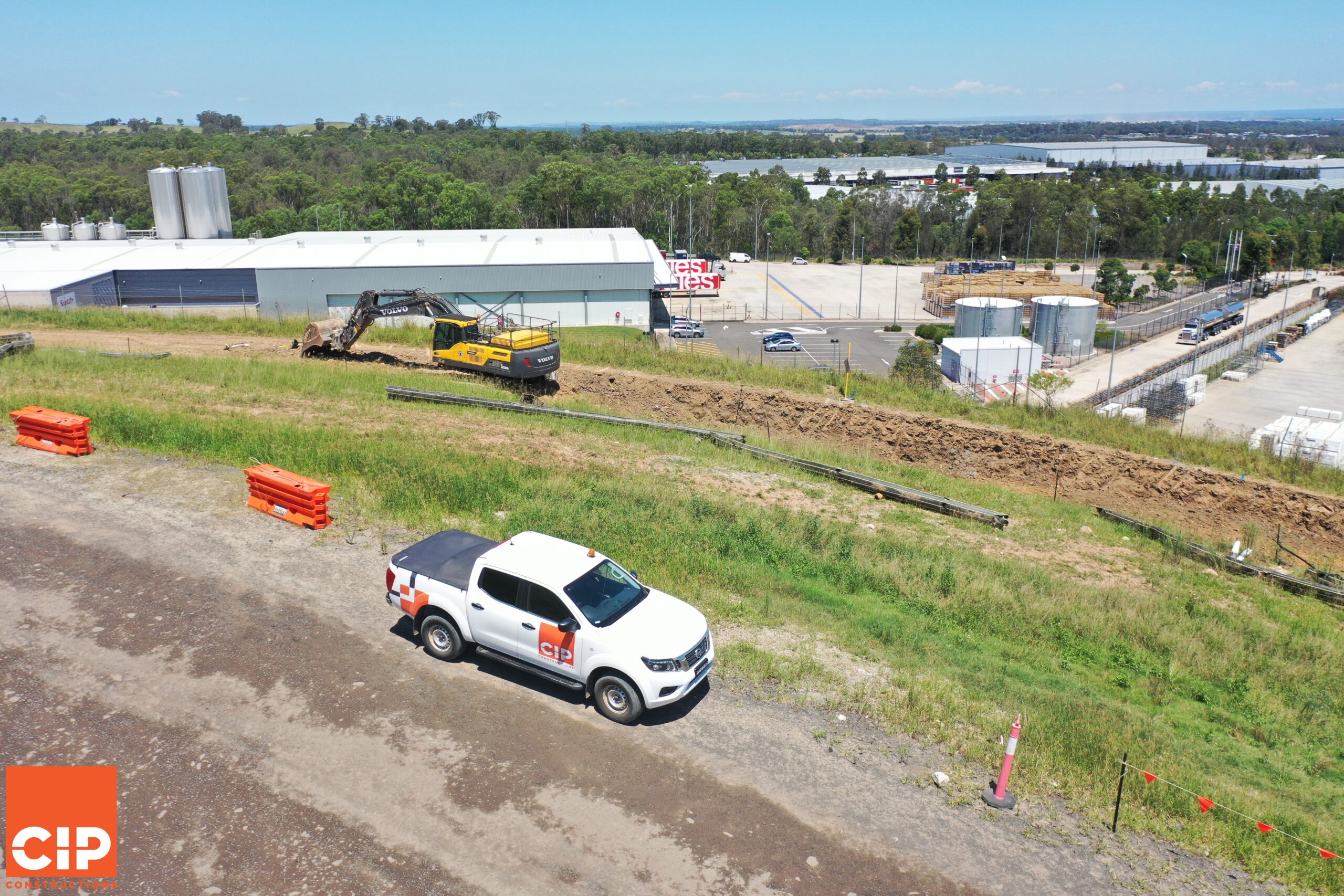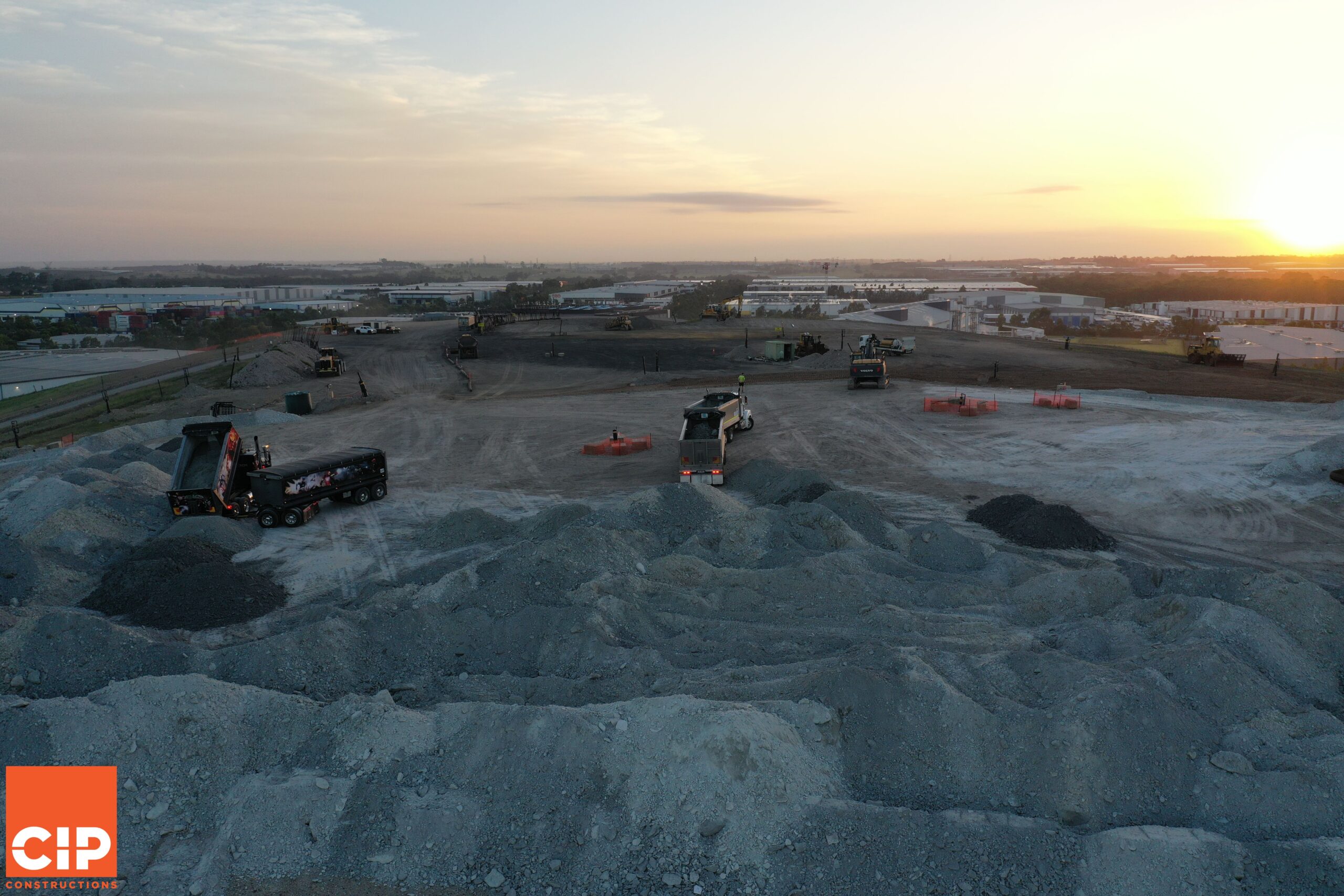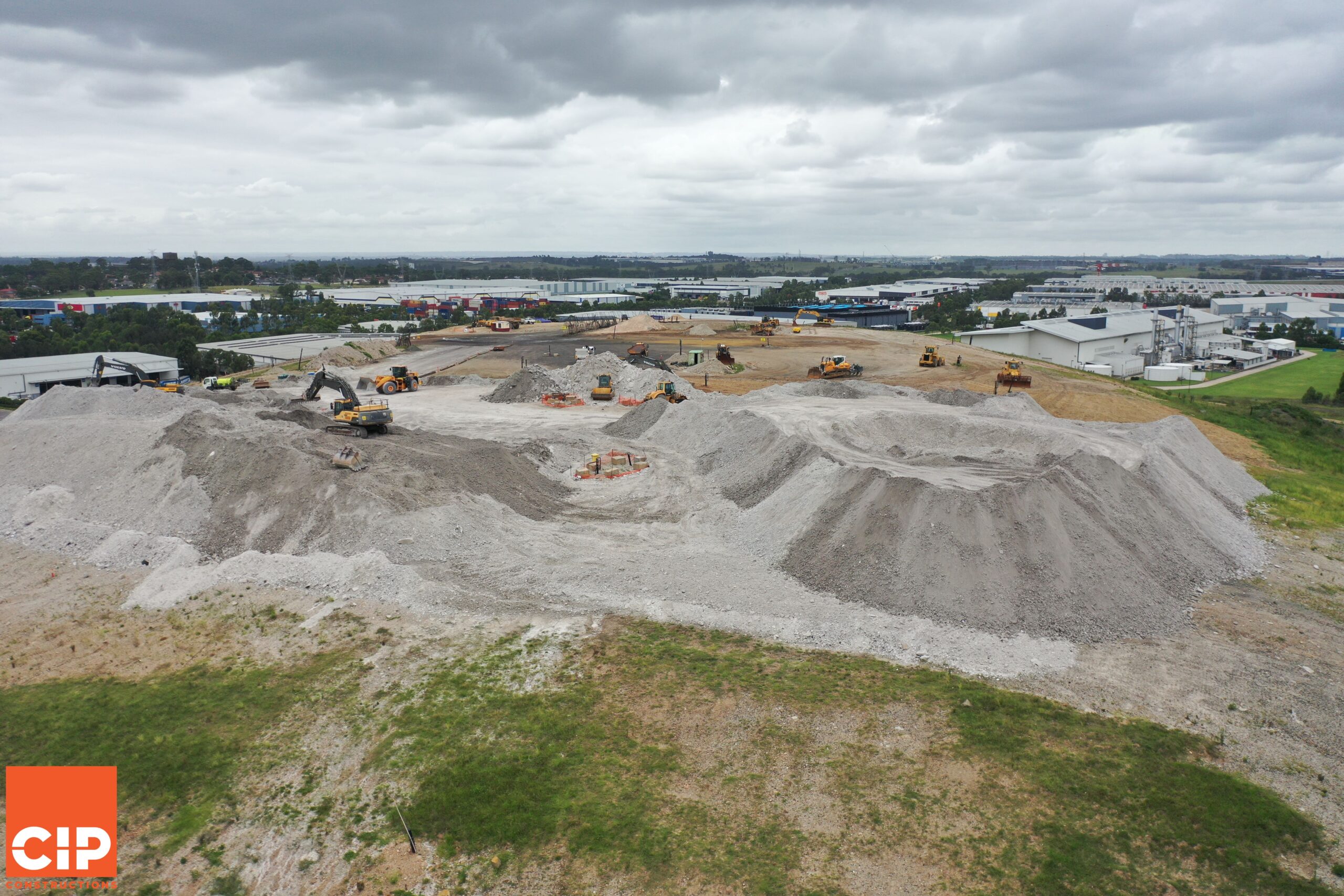 Cleanaway and CIP have worked together on several occasions including the construction of a waste transfer facility at Erskine Park in 2018. This facility sits on 3.1ha of land in Erskine Park, located in the key growth areas surrounding the M7/ M4 corridors and has the capacity to process 300,000 tonnes of mixed and putrescible waste every year. For more information on this project, please click here.
See below for photos of Cleanaway's transfer facility at Erskine Park.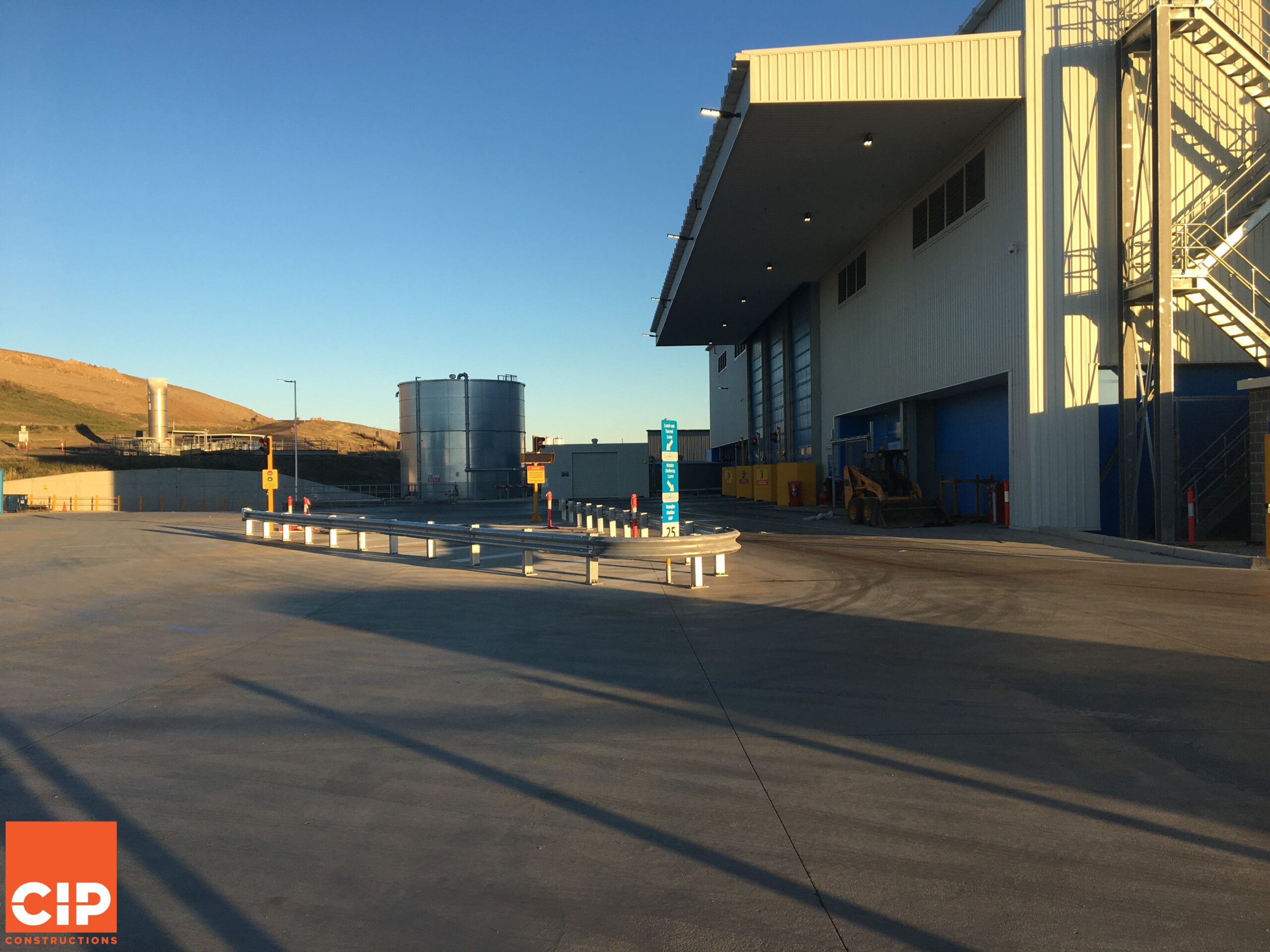 Find more of our projects, including updates on those currently in progress on our Project page.