CIP Constructions' latest build project is nearing completion, with PC reached at the Eagers Automotive facility located at the ESR Australia Developed and Charter Hall owned ConnectWest Industrial Park, Darra. With a build spanning across the past twelve months, the site has been transformed into a state-of-the-art transport hub, with leading technological features to support Eagers Automotive's continued growth in QLD and across Australia.
Some key features of this project include:
– 32,000m2 site area, with GLA 10,746.2m2
– 7,000m2 epoxy floor
– 2,000m2 office with full staff amenities, lift, meeting rooms, EOT facilities
The site, which is built on an old brick factory, is located about 15km from Brisbane CBD and backs onto Ipswich Motorway, providing excellent visibility for potential customers. The estate is conveniently located near key highways and logistic centres, including Archerfield Airport.
CIP were engaged by ESR Australia in August 2020 on behalf of their client Eagers Automotive (formally A.P. Eagers) with the contract award leading to works beginning quickly on the serviced and benched site.
Since then, CIP have engaged around thirty subcontractors, and a team of five CIP staff, led by Construction Manager, Kai Schimkat.
Schimkat states "CIP has a long and proud history at Darra Estate and we were thrilled to get back on site, especially on the Eagers Automotive facility, which presented a great opportunity to work with a wide variety of subcontractors and people."
The project consisted of conventional heavy-duty concrete pavements, structural steel portal frame, precast panels, and metal wall cladding.
The 2-story office includes board room, sales office, staff lunch and locker room facilities and a showroom featuring full height glazing.
The workshop contains a combination of high-tech fluid reticulation systems, inground service pits, a 5-tonne gantry crane and spare parts area.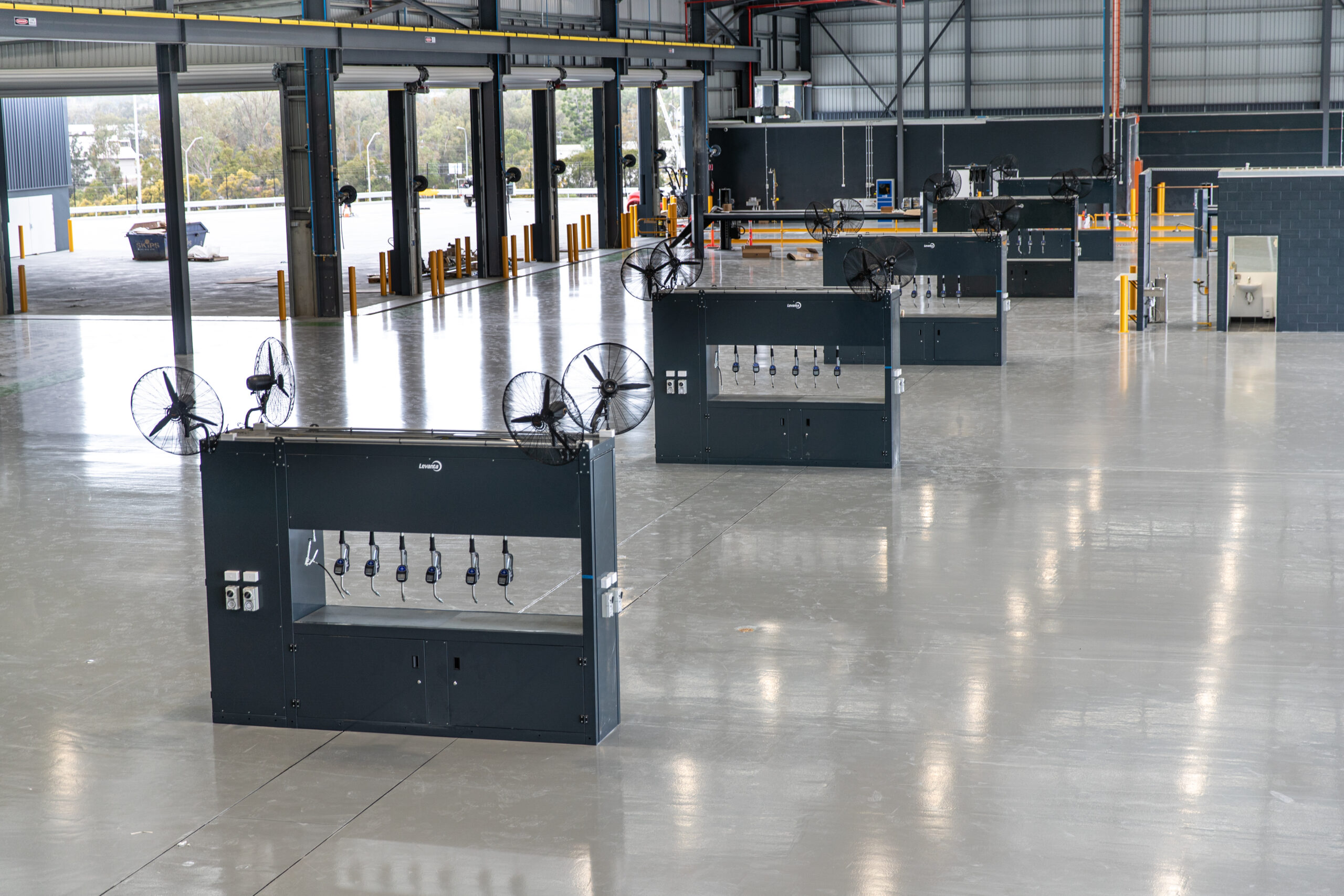 This project was part of CIP's record 'PC Friday' in which three projects achieved PC within hours of each other on the 24th of September. You can read more about the other two projects here.
Congratulations to everyone involved in delivering another market leading facility.