Following a competitive pitch, CIP Constructions is pleased to announce Frasers Property Industrial has appointed our Victorian team to construct their new facility for ASX-listed IVE Group at its Braeside Industrial Estate.
IVE Group was the first tenant secured at Braeside Industrial Estate and is Frasers Property Industrial's fifth estate leased to the Group. This latest IVE Group facility marks the final development at Braeside Industrial Estate, a 23-hectare block of Industrial 1 zoned land, acquired by Frasers Property Industrial in 2017 and home to customers such as Puma Australia and Toll.
The build is spread across a site area of 52,175 sqm, encompassing 30,823 square metres of warehouse, print production and office facilities for IVE Group. Each warehouse will feature a double story office with EOT and lift facilities for easy access. The building will also feature a 18,068 square metre print production facility, as well as parking space for 275 cars.
The buildings will include a springing height of 10 metres, 12 on-grade roller shutter doors, two 34-metre-wide awnings, four recessed loading docks and will target a 5 Star Green Star Design & As Built v1.3 rating from the Green Building Council of Australia. The fourth of CIP Constructions projects to achieve the 'Australian Excellence' honour.
CIP Constructions Project Manager Jim Connell states 'We are looking forward to working closely with Frasers Property Industrial and their client IVE Group in the coming months. Everyone here at CIP is excited to complete the final lot in Frasers Property Industrial's Braeside Estate and is proud to have played a part in such an accomplishment.'
Braeside Industrial Estate is located in Melbourne's South East, around 29km from the CBD and close to several transport hubs and freeways, including the Dandenong Bypass and the proposed Mordialloc Bypass, due for completion later this year.
Frasers Property Industrial and CIP Constructions have worked together many times before, including industrial developments in Keysborough, VIC; Richlands QLD; and Beverley SA.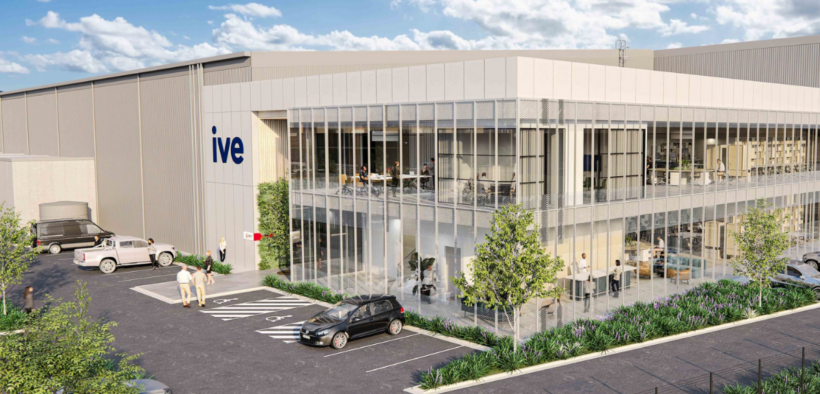 For more information on this project please see Frasers website here, as well as a Mumbrella article here and The Industrialist article here.
Find more of our projects, including updates on those currently in progress on our Project page.