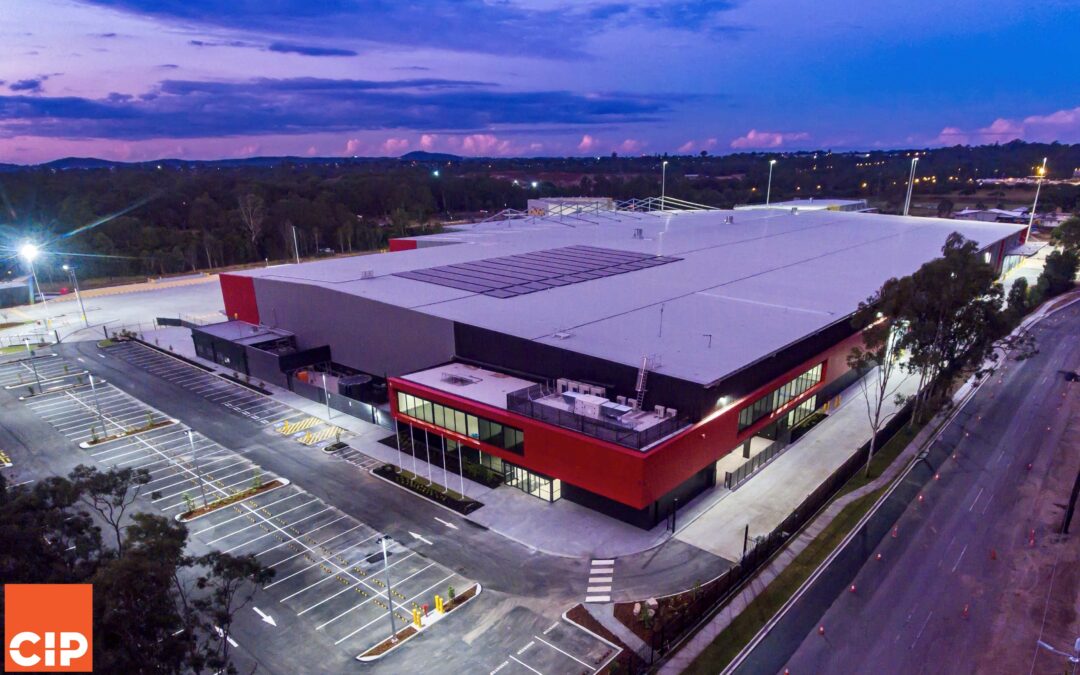 CIP Constructions is pleased to present its newest Green Star offering, a 5 Star accredited facility for Linfox Australia, located in Willawong, QLD.
Strong technological focus and sustainable design helped secure 5 Stars 'Australian Excellent' by the Green Building Council of Australia
26,000 sqm with features such as on site truck wash, refuelling station and weighbridge
$40m value build
CIP Constructions is proud to announce our Linfox facility in Willawong has just been certified Australian Excellent and awarded 5 Stars by the Green Building Council of Australia. This is the third CIP Constructions facility to receive this honour, with the first ever certified 5 Green Star Industrial build being awarded to Sherwood Bus Depot back in 2012.
Since then, CIP has made a concerted effort to ensure all projects have a sustainable focus, both in terms of the facility, and in the knowledge and expertise our staff bring. Our sites have adopted many sustainable measures, including the widespread use of stormwater recycling, solar panels and electric vehicle charging. CIP staff also share an environmentally friendly ethos, with training and education programs being undertaken by staff.
Tim Van Der Klauw, CIP Construction's Green Star professional and Project Engineer on the Linfox project says:
"Achieving sustainability through self-supporting systems is critical when it comes to new builds, especially in the commercial sector where we are responsible for structures that will be around long after we have handed over. At CIP Constructions we ensure that every build has a sustainable focus, using the latest design initiatives to challenge the GBCA benchmarks and pushing for innovative solutions. We are very pleased the Green Building Council of Australia has recognised this achievement for the Linfox project and we are looking forward to working them again on the next one."
The Linfox project sits across over 26,000m² in Willawong, south of Brisbane as the perfect intersection between major highways and close to the Acacia Ridge Intermodal Terminal. This facility will be a hub for customers and a state office for Linfox's Queensland team members.
The award further strengthens CIP Construction's presence in QLD, with recent completion of the Willawong Suez facility, and a new project with Ascot Capital boosting the company's portfolio in the Sunshine State.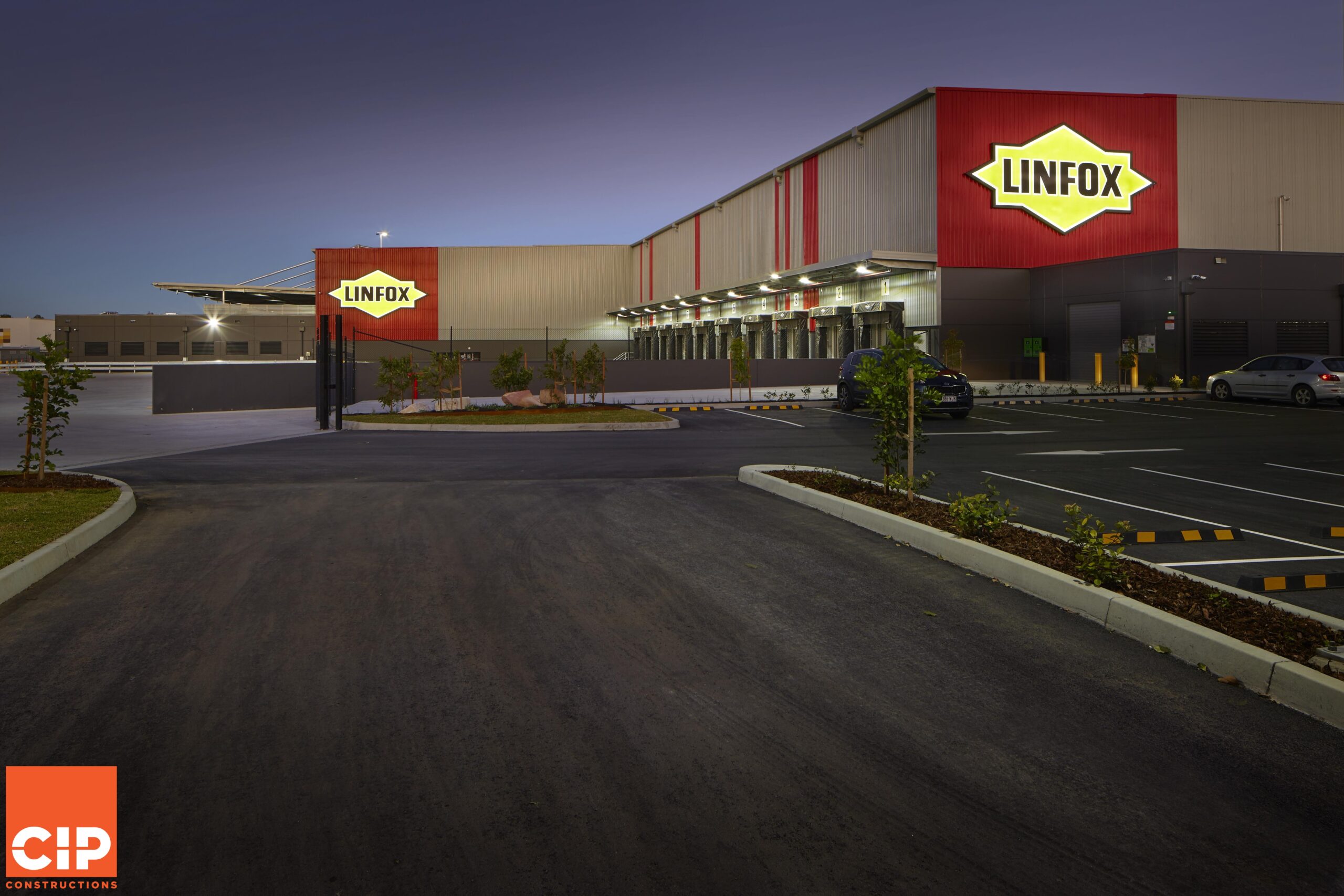 Find more of our projects, including updates on those currently in progress on our Project page.