CIP Constructions are pleased to announce the award of building contract by ESR Australia for their new Acacia Ridge facility in Queensland. CIP have been awarded the contract to build the facility that has been leased to SPAR, the food and beverage chain.
13,400 m2 distribution centre
25,000m2 site
3,500m2 temperature controlled area
The Acacia Ridge estate was bought by ESR Australia in 2020 and is ideally located Brisbane's prime established industrial precincts. Located on an arterial road provides easy access to major transport links, as well as Acacia Ridge Intermodal and Archerfield Airport. The estate is around 17km from the CBD and 37km from the port. The SPAR facility encompasses 25,462m2 of the estate and is located near other CIP projects such as Spec 1-3, Suez and Linfox.
The facility will accommodate SPAR Australia, one of the fastest growing independent retailers, with store number growth rising from 25 stores in 2006 to 75 stores in 2008 and over 150 stores under the SPAR Australia brand in 2018. SPAR has committed to a long term lease at this site through ESR.
Construction works are currently underway on site, with CIP having completed the initial earthworks. Currently the team are progressing well into the southern retaining wall works, comprising of concrete capping beam, bored pier/raked pier retention system with shotcrete walls.
Building footings and stormwater services will commence over the coming weeks.
Key features of this project also include:
13,400m2 of warehouse space catered to the stakeholders requirements
2,300m2 of 36m long super awning
8,000m2 of pavement hardstand
971m2 of office space
3,500m2 of freezers/refrigerated cool rooms
2800m2 of revegetated batter landscape works
Highly secure tobacco storage
Construction of two in ground stormwater filtration systems
Up to 650m2 of sophisticated bored pier/shot crete retaining wall system with capping beam to maximise usable space for the stake holders.
Cantilevered section of warehouse creating an undercroft carpark area maximising usable space for the stakeholders
CIP Project Manager Jason Escobar states "We are looking forward to working closely with ESR and their client SPAR to deliver this facility. CIP has significant experience with complex builds in the refrigeration and food space and anticipate that this facility will join the ranks of our other accomplished refrigeration builds.
We are progressing well on site and are looking forward to seeing this facility take shape."
CIP has strong experience with complex builds, particularly those involving modern cold storage solutions, as seen with the recent Fernhurst and Linfox builds.
Once complete, the modern distribution centre will facilitate both fresh, chilled, and frozen foods, allowing for future growth of the SPAR business in Australia.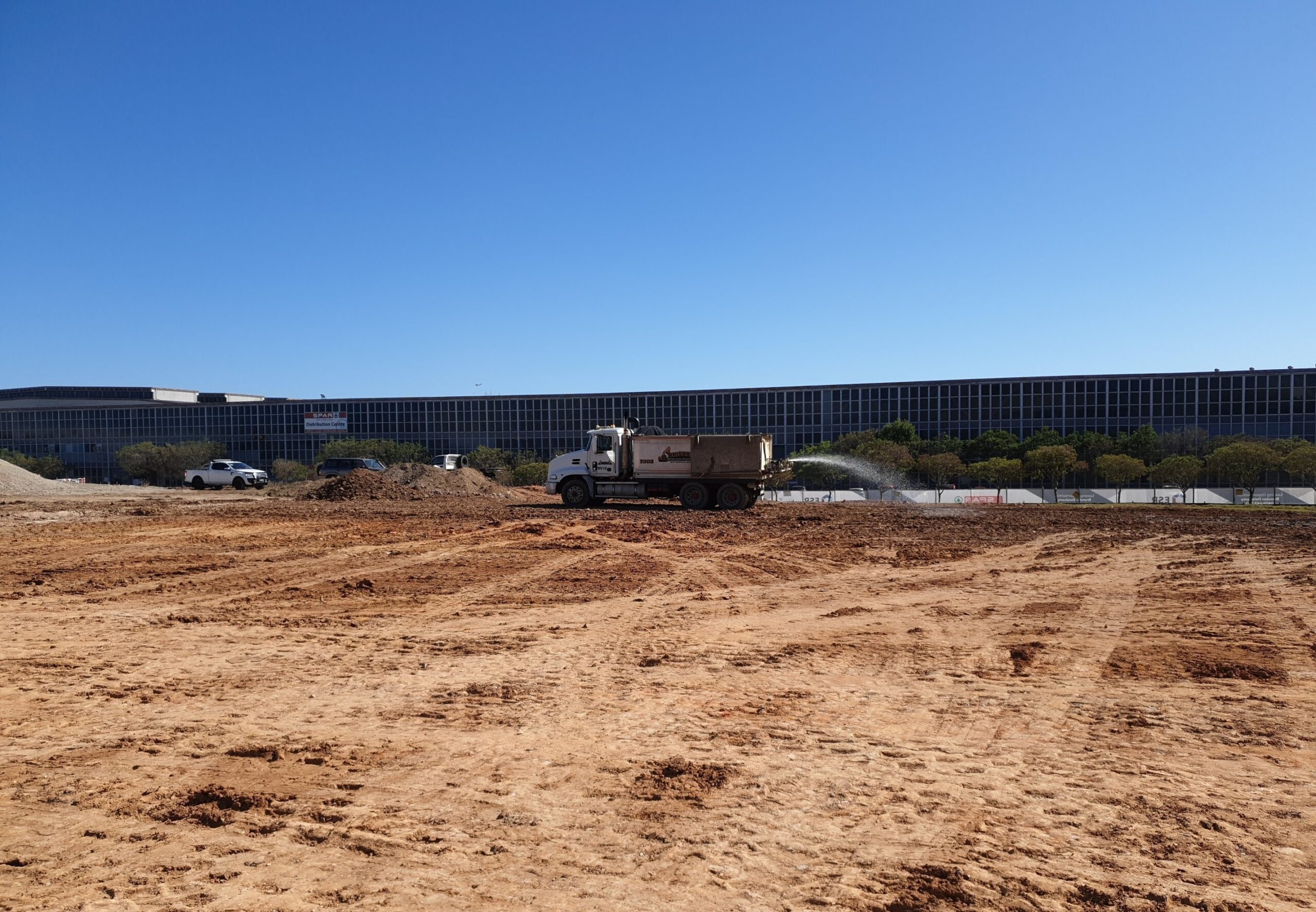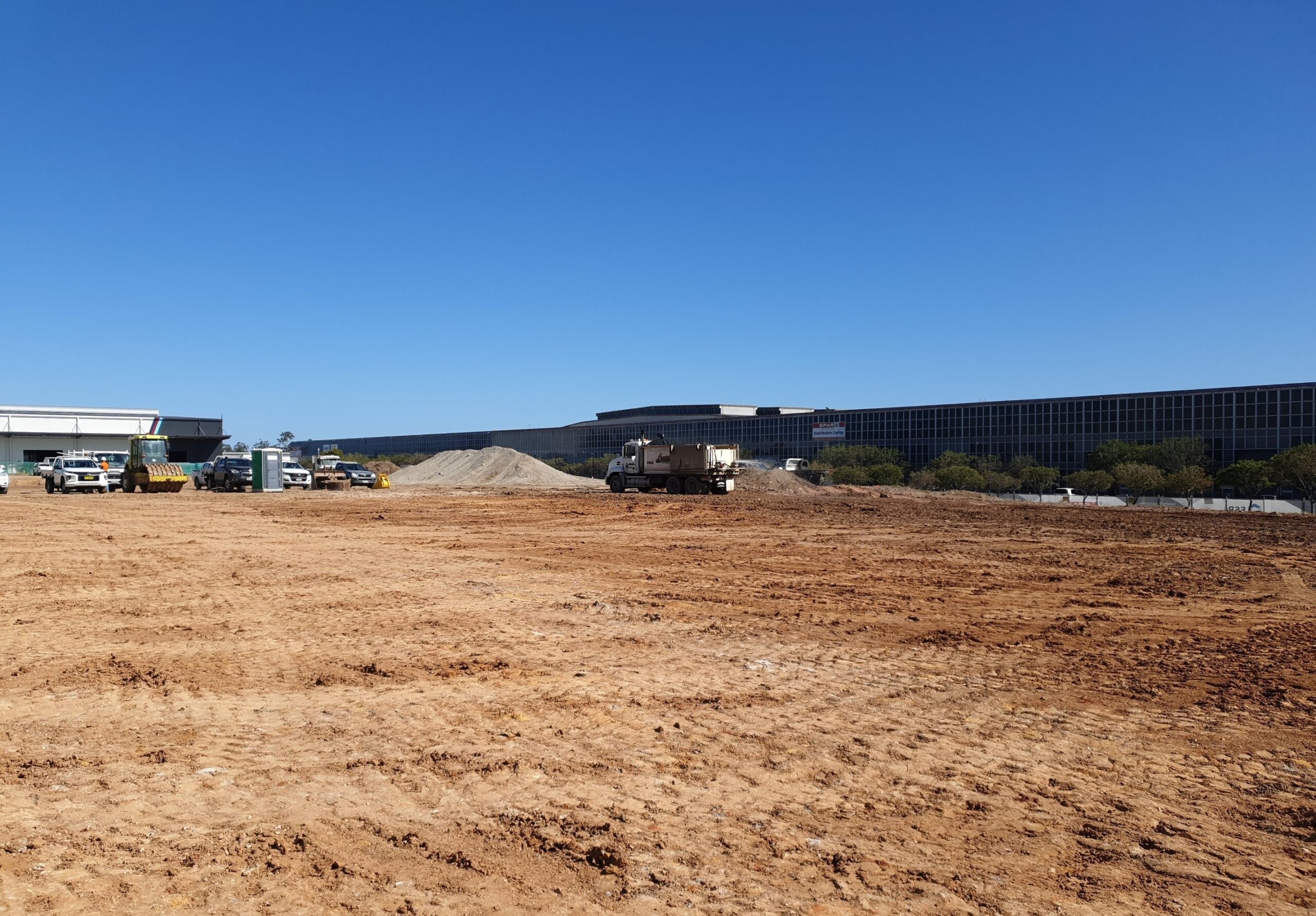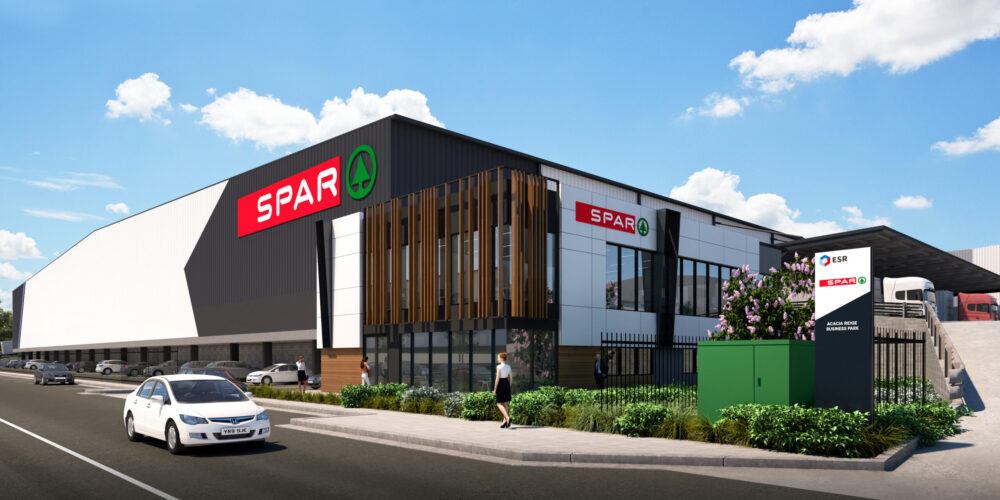 See above artist impression of facility only.